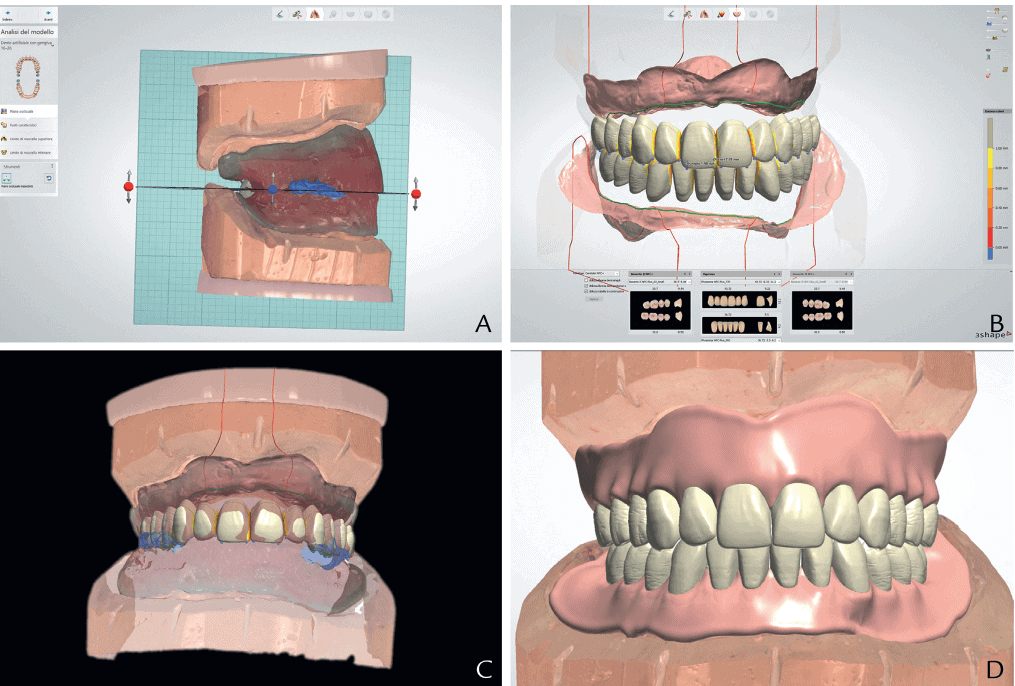 The Benefits Of Digital Dentures
Traditional Dentures
Dentures are artificial teeth and gums which replace missing teeth and restore a perfect smile. They are made of a flesh-colored acrylic base which covers the gums. Acquiring traditional dentures typically takes five or more appointments for try-ins, adjustments, and possible re-makes.
The porous nature of traditional acrylic dentures allows for bacterial growth and bad breath and they can become stained through daily use. The end result of the long, tedious process is often a set of dentures that don't fit quite right, don't look natural, and can shrink after use.
Digital Dentures
Digitally processed dentures are made using 3-D printing technology and can be made faster and through fewer appointments. They are milled from a solid block of high quality, cured resin and are pre-shrunk, so they will be more comfortable and last longer than traditional dentures. They only take 2-4 appointments to produce, and the result is a precise, well-fitting denture.
How It Works
The process for digital dentures is simple:
Dentist takes impression records, laser scans them, and transfers them into a digital computer system.
The denture design is adjusted to perfection through computer software
Dentist optionally schedules a try-in to make sure the dentures are a perfect fit
Dentures are 3-D printed and denture teeth are inserted, making them ready to wear.
Benefits of Digital Dentures
There are many excellent benefits to digital 3-D printed dentures, including:
Fewer Appointments:

Two to four 30-minute visits mean less time spent in the chair.

Technological Precision: Digital technology offers better fitting dentures that require fewer adjustments after dentures are received, and do not need any added material to amend fit issues. This reduces the common problems of traditional dentures such as pain, issues with chewing, and denture sores because the dentures suction to the gums better and move less. The ideal fit, the first time.
Customization: The dentures can be adjusted for teeth shade and design, allowing for more personalization.
Lower Cost: The cost is often lower because of the efficiency with which they are made and the reduced visits to the dentist.
No Need to Repeat Impressions: With traditional dentures, if the denture is broken or lost, the impressions must be repeated. For the digital process a digital file is kept of impressions, from which new dentures can be printed directly. These digital impressions can be kept indefinitely.
Reduced Odor: The dentures are made from a very hard and dense, non-porous resin. This means that bacteria have a hard time sticking to the denture. This helps prevent so-called "Denture Breath".
Less Easily Stained
The non-porous resin is much more resistant to staining than traditional denture material. The high-quality of the materials used also has the added bonus of making the dentures last longer.
Digital dentures are a new and exciting option for people seeking dentures. They offer a higher quality product than traditional dentures at a lower price and with much less time required at the dentist's office. For more information please contact us today.